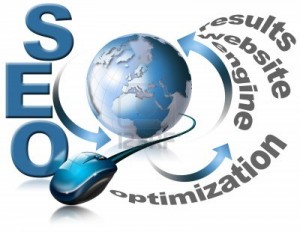 Website optimization is a process that goes way beyond what you can see on the page. Many times it is also referred to as search engine optimization.
Search engines employ proprietary algorithms for their Search Engine Results Pages (SERPs).
Yes, algorithm is a buzzword of late, but its true. These algorithms look at several factors which we'll cover in this basic web page optimization article and our Advanced Web Page Optimization article.
Here's what's targeted in basic web page optimization strategies:
Main Topic Keyword Focus
You need to focus on a keyword/phrase that is the most relevant to the topic you are writing about.  So for example, you're writing a page about auto repair.  Then your keyword is auto repair. There are several things you want to do with this keyword/phrase.  More advanced strategies, such as those employed in our Advanced Web Page Optimization Services, go much deeper into analyzing keywords and phrases.
Once you've established what key words or phrases to target, then you need to make sure these words and phrases are included in the right way both on the page in a way that can be seen and off the page in ways that only search engines see.
However, in basic web page optimization strategies we focus on just the obvious optimization techniques.
On-Page Basic Web Page Optimization
Headings and Sub-Headings
You want to make sure your keyword/phrase appears at least once in a heading on your page. More is better, but make sure it seems natural to the content you write.
Page Content
You also want to make sure that the keyword/phrase appears several times in your content.  However, when using basic web page optimization techniques you want to make sure you don't overdo it. Search engines look at something called keyword density to thwart would-be keyword stuffers.
In terms of content, you also want to make sure you have enough words on your page or the search engines won't think there's any valuable information there.  You need at least 300 words per page, but 500 is better.
In addition, you need to make sure that you have good content that is worth reading and is relevant to the key word/phrase that you are targeting. Keep in mind that there are literally billions of websites on the internet. Many of them are vying for same top spots for a particular search term. So you need to have a strategy to get the traffic you are looking for. The minimum is employing basic web page optimization strategies.
Off-Page Optimization
Page Title
This is the thing that search engines display as the title for any search engine result listing.  This also displays at the very top left  and on open window tabs of most web browser windows.
Page Description
The page description, also known as the meta description is what search engines display in their search results pages.  This is what entices a visitors to visit your page after finding you in the search engines.
Page URL
The URL is the page address for your page. So lets say your article is about auto repair again.  Your page would be www.yourdomain.com/auto-repair.htm or something with auto-repair in the page URL.
While Basic Web Page Optimization isn't rocket science it is detailed and specific. To learn more about what you can do for your website optimization goals, check out the next article in this series Advanced Web Page Optimization Strategies.